Founded in 1987 and independently owned, Wallingford Properties Company's mission is to provide excellence in the partnership and professional service of our real estate clients – owners and tenants alike. Relationships are the lifeblood of business, and our team prides itself in honesty and personal/professional growth to further develop our client-driven approach.  Our purpose and passion is unique in all sectors of real estate.  Our collaborative culture, understanding of changing markets and opportunities and dedication to maximizing value for owners and customers separates WPC from our competition.
WPC provides comprehensive property and facility management & leasing services across most sectors of real estate, including medical office, professional office, multi-family, and retail. We understand that property and facility management is vital to enhancing value for all involved and each building is unique.
WPC manages the acquisition, financing, entitlement, development and construction for all its real estate development projects.  We've successfully developed over 1,000 single-family lots, three multi-family apartment buildings, four large industrial parks, four commercial retail centers and one medical office building.
Our Promise and Dedication
Value – Created in long term appreciation of assets and relationships, enhancing return on investment
Experience – Founded on years of quality performance
Trust – Grounded in honesty and ethically responsible business deliverance
Experienced Professional Management Team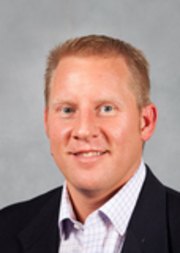 Michael D. Benson, President/CEO Bio
Twenty-five year professional in real estate development and property management. I have managed and developed multiple residential, industrial, and commercial/retail assets in the Twin Cities metro area. Clients include Healthcare Realty (REIT) based in Nashville, TN and Acmon, Inc. in Montreal, Canada.  I am a member of the Minnesota Shopping Center Association (MSCA), BATC, ICSC (International Council Shopping Centers), Developers Council, MAAR, and Sensible Land Use Coalition. I received my BA in Finance from the University of St. Thomas in 1992 and earned my MBA (Venture Management) from UST in 2006.
Specialties – Development, Property Management, Construction Management, Entitlement, Acquisition/Disposition, Marketing, Leasing, Repositioning, Finance/Budgeting, Tax & 1031/1033 Exchange